About Us
Hands 4 Voices is an exciting and modern signing choir based in Rayleigh, Essex.

Run by Carol Cook, the choir was set up in July 2011 with just 15 members. We now have 65 choir members meeting over 2 sessions per week - Monday morning and Thursday evening in Rayleigh.

Members are mixed - some Deaf, some Partially Deaf and some Hearing. Anyone aged 18 and over is welcome to join regardless of signing experience (under 18's considered dependant on circumstances).
All we ask you to have is enthusiasm and passion (and the willingness to work hard!!).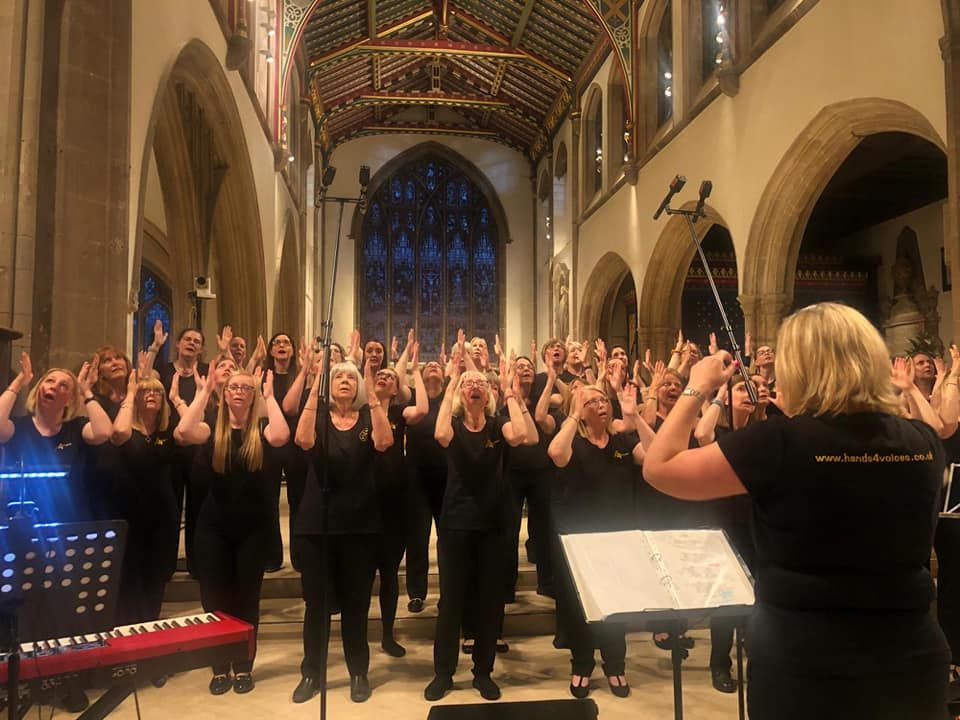 What do we sign and how do we do it?
We sign to a range of songs - anything from Take That to Dusty Springfield to Ed Sheeran! The song is played and the choir members use their "hands 4 voices" to sign the lyrics. As with any sign language, expression and body language are imperative to relay the emotion of all the songs.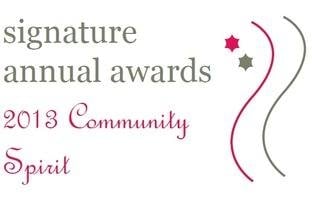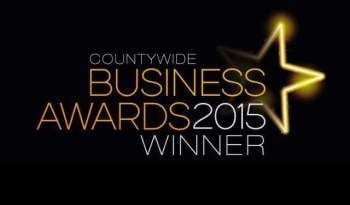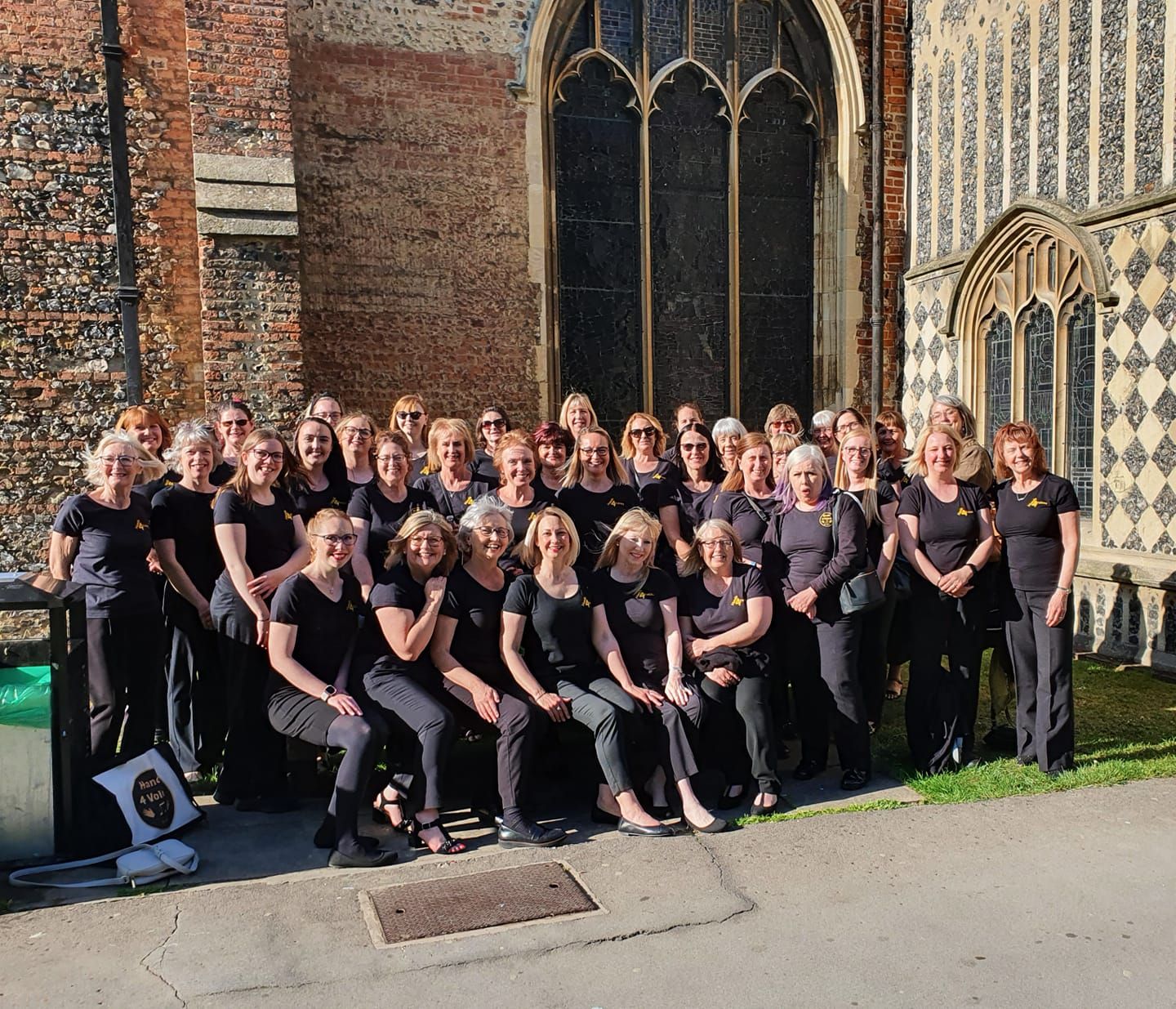 Don't know how to sign?
Don't let that worry you! Whilst we have experienced signers in the choir, some joined us with no previous experience at all. And you are being led by Carol, who has a wealth of experience in sign language, including NVQ6 in British Sign Language (BSL) - so you are in the best hands possible!

With the support of everyone involved in the choir, you'll feel right at home in Hands 4 Voices straight away - and part of a very unique and special group.
Want to know more or tempted to join???
To find out more about us, why not come along to a free first session. That way you can find out more about us and meet some of the choir members who will be more than happy to talk to you about what it is like to be part of the choir. Please get in touch via our "contact us" page.